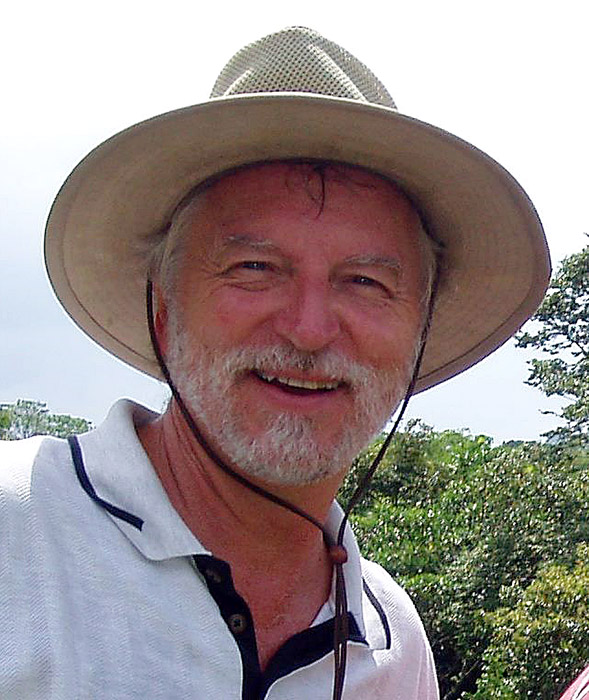 Eldon Gath
President and Senior Partner
Eldon Gath, Founder and President of ECI, is a leader in the engineering geology profession, both technically and professionally for over 30 years. He has developed award-winning public safety hazard management plans, led geological and seismic investigations for dozens of $250M-$5B development and infrastructure projects, represented both plaintiffs and defendants in civil litigation cases involving upwards of $3B in claims, written dozens of published papers including two "papers of the year" awards, given hundreds of technical talks to colleges, professional meetings, and civic organizations including a year as a "distinguished lecturer in applied geology", and has served as the President of the Association of Environmental and Engineering Geologists and the North American Vice President for the International Association for Engineering Geology and the Environment. His projects have spanned ten countries from Turkey to Papua New Guinea, including quantifying the seismic history and hazard of central Panama for the Panama Canal expansion project. His experience includes paleoseismic investigations of dozens of faults, coastal LNG siting, municipal and county hazard management plans, dam, canal and tunnel design studies, landslide and debris flow hazard investigations, highway and bridge design investigations, seismic design models, wind turbine siting studies, and dozens of land development planning and environmental impact studies. He is a Past-President and Honorary Member of the South Coast Geological Society, a Past-President and Life Member of the Association of Environmental and Engineering Geologists, and a Fellow of the Geological Society of America.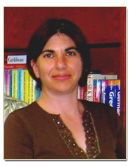 Tania González
Vice-President and Senior Partner
Ms. Tania González has over 20 years of experience in geological feasibility studies, fault hazard assessments, and public safety planning projects. She has managed the preparation of over two dozen municipal Safety Elements; these projects include detailed GIS-based hazard maps, policy development, public outreach and presentations. Her city clients include Glendale, Newport Beach, Ontario, Rancho Cucamonga, Pasadena, Santa Monica, Moorpark, Brea, Fontana and several cities in the Coachella Valley. Ms. González has also trenched and studied many of the faults in the southern California area, such as the San Jacinto, Whittier, Elsinore, Newport-Inglewood, Hollywood, Raymond, Springville, Simi and San Andreas faults. Internationally, she managed the field investigation at the damaged Ford Otosan facility in Turkey to study the probability of future earthquake damage after the 1999 Koaçeli earthquake, and she has also studied faults in Central America and Baja California, Mexico. Ms. González was the 2002-2004 Chair of the Southern California Section of the Association of Environmental & Engineering Geologists.

Anders Hogrelius
Senior Geologist
Mr. Anders Hogrelius completed his M.S. (with Honors) degree in 2005 at Uppsala University in Sweden. During his studies he specialized in Structural Geology and Tectonics and was a pioneer in the use of Satellite Interferometry (InSAR) for the mapping of surface deformation in Sweden. Mr. Hogrelius has many years of experience in Structural and Economic Geology and has worked in Scandinavia for a number of mineral exploration companies including Tertiary Minerals LTD, Lundin Mining Exploration AB, Hansa Resources LTD and Tumi Resources LTD. Through his membership in the Australian Institute of Geoscientists, AIG, he is qualified to act as a Qualified Person (QP) pursuant to Canadian National Instrument 43-101 and as a Certified Professional (CP) pursuant to the Australian JORC code. Currently he serves as the Qualified Person for Tumi Resources LTD's projects. He is well versed in the use of Trimble and Ashtech GPS systems and has an excellent knowledge of several GIS and CAD systems including MapInfo, Geosoft, AutoCAD, Autodesk MAP, ArcVIEW/ArcGIS and ENVI.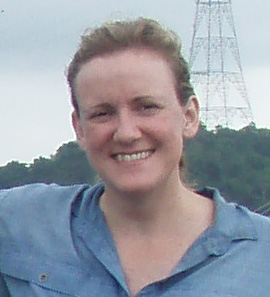 Maria Herzberg
Senior Staff Geologist
Ms. Herzberg has over 14 years of experience in geological studies with an emphasis in Quaternary geology, soil stratigraphy, and geomorphology. She has experience in collection and documentation of geological field data and laboratory analyses of geological samples. She has participated in numerous fault trenching projects in Southern California, Mexico and Panama, and has supervised both field and laboratory personnel. She has experience with PC and Macintosh systems and is proficient with various word processing, spreadsheet, drafting (including Canvas and Adobe Illustrator), and Geographical Information Systems (GIS) programs (including MapInfo and Vertical Mapper). She has had experience in GIS data collection, map creation, data management and data presentation.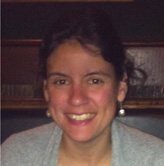 Danielle Madugo
Senior Staff Geologist
Ms. Madugo has 6 years experience identifying and characterizing the earthquake potential of active faults using tectonic geomorphology and paleoseismic analyses. She employs state-of-the-art techniques, including remote sensing, digital field mapping, surveying, and 2-D and 3-D fault trenching to help clients understand and mitigate the impact of active faulting to their projects. Her project experience ranges from characterizing alluvial fan activity for flood hazard assessments to assessing recency in displacements along active fault systems.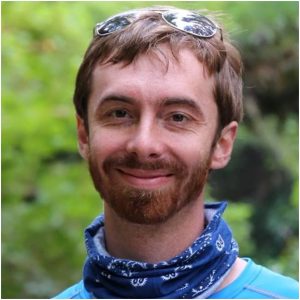 Keene Karlsson
Staff Geologist
Mr. Karlsson has 8 years of experience in geological studies with an emphasis in neotectonics, Quaternary geology, soil stratigraphy, and geomorphology.  He has experience in the collection and documentation of geological field data, laboratory analyses of geological samples, aerial photography analysis, as well as quantifying deformation histories, slip rates, and recurrence intervals on active faults. His master's thesis at San Diego State University included mapping a series of alluvial fans cut in complex fault scarp arrays by the Cañada David Detachment fault in Baja California, as well as the first paleoseismic trenches to prove that low-angle normal faults can produce large earthquakes. He has experience with PC and Macintosh systems, and is proficient with various drafting (Adobe Illustrator), word processing, spreadsheet, and programs. Mr. Karlsson is also experienced in map creation, data management and data presentation.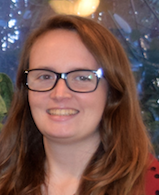 Taylor Bogdanovich
Staff Geologist
Ms. Taylor Bogdanovich has over 5 years of experience in assisting fault investigations, landslide investigations, and other geologic hazard mitigation projects. She is an experienced field technician with emphasis on the preparation of geological trenches, logging of geotechnical borings, and soil description. Ms. Bogdanovich has academic experience and assisted during paleoclimate research at California State University, Long Beach. For years, she has been active at the South Coast Geological Society in Orange County and currently serves as vice-president. Ms. Bogdanovich is also experienced with organization of field data, Microsoft Excel, and Google Earth applications.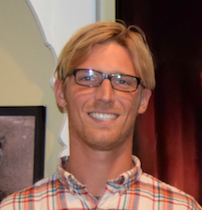 Yannick Wirtz
Project Geologist
Yannick Wirtz' expertise focuses on structural geology, petroleum systems, and active tectonics in Southern California. He completed an MS in Geology at Long Beach State University after completing a BS degree in Applied Geology at RWTH Aachen University of Technology in Germany. Mr. Wirtz worked with the Monterey and Related Sediments (MARS) research group, a petroleum industry affiliates program on the Monterey Formation of California incorporating field methods, structural geology, sedimentology, and tectonics in his research and he conducted climate research at UC Irvine as part of his BS degree thesis. At Earth Consultants International, he gained experience in southern California geology and engineering geology practice. Since 2016, Mr. Wirtz works as a full time consultant and became experienced and skilled in Geologic Hazard Mitigation projects, interpretation of geologic structures, GIS database management, report writing, terrain modeling, graphic and map generation, data presentation, and website development. He has been active in the geology community worldwide throughout his academic and professional career, presented award receiving talks, and lead field trips at several science symposiums and professional societies.